"

Jessie's performance is the "definition of a listening room experience." She is a special artist combining all the elements sought by venue managers/talent buyers, i.e. great songs, a voice that truly delivers them, a stage personality that makes every member of the audience want to take her home (I mean that in a good, wholesome way), and all of this while being authentically herself." - Mark Myers, Founder of "The Lobby Lounge" Concert Series
"

There's something special about Jessie. Her performance is technically great, but more importantly, I want to be her friend immediately. She has a real star quality." - Cindy Watts, The Tennessean
"

That is the best cover version I have heard of 'Jolene.' Ever." - Jonathon Monk, EVP Zimmer Broadcasting, 94.7 The Country Giant, Cookeville TN 
"

Jessie is just so darn likable! Incredibly refreshing and in a complete lane of her own." - Jimmy Harnen, EVP, Big Machine Label Group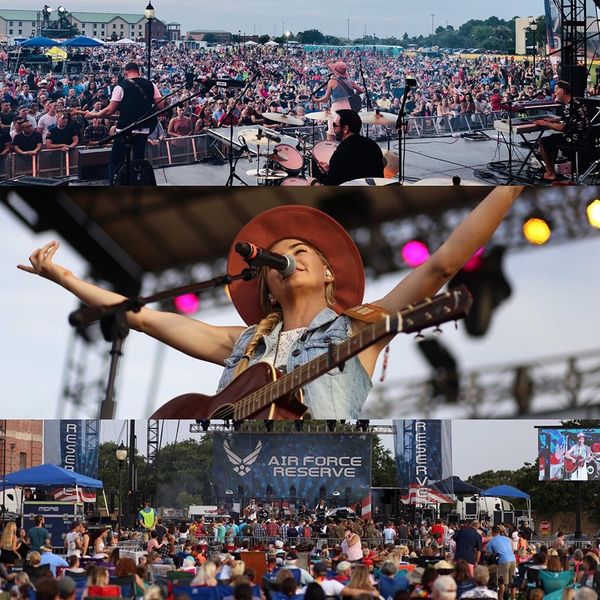 Based in Nashville, Tennessee and Northwest Florida, singer/songwriter Jessie Ritter plays a heartfelt brand of country with plenty of charm. Ritter released her debut album, Coffee Every Morning in 2018. Later that year, she won Cumulus Radio's Nash Next Competition, earning her a record deal with Big Machine. Ritter released her soul-stirring single "Home" in November of 2020. The tune received accolades as a semi-finalist in the Unsigned Only music competition, was featured on CMT, and reached #1 on The Country Network's Top 20 Countdown.
Jessie's sophomore record, Little Town In America, takes her storytelling to a whole new level, exploring the dichotomy of longing for adventure and yearning for home. The album garnered recognition at the Josie Music Awards where Jessie has been nominated for Modern Country Female Artist of the Year, Modern Country Album of the Year, Song of the Year, and Music Video of the Year. This success was followed by the release of her EP Living The Dream in August, 2023.
Recently she paired with Country Road TV to create her own show, Camp The Country with Jessie Ritter. The show follows her road trip adventures and features Jessie's original music. Season two is currently in production.
A native of Cape Girardeau, Missouri, Ritter continues to tour heavily through the Midwest and Gulf Coast. She spends her time offstage raising her son and daughter, always writing new music.